Hệ thống giữ xe thông minh appeared in about,,vi,Intelligent vehicle systems maintained by chip cards use,,vi,born solved the problem copy the parking card,,vi,Company TCK development is run completely stable revenue statistical accuracy,,vi,Building with building,,vi,systems smart parking,,vi,TCK is built on a host system to ensure synchronous operation data,,vi 10 last year brought a new face for the city of Saigon when industrialization and modernization. Started as a smart parking system easiest to use barcode is printed on the paper and use the barcode scanner to read the barcode on the parking card.
Solutions with barcode parking seemed modern, but still weaknesses can fake barcode printable copy.
Hệ thống giữ xe thông minh sử dụng bằng thẻ chíp ra đời đã giải quyết được vấn đề sao chép thẻ giữ xe. Help the parking lot safer when using the camera to capture the face of the sea lanes and the lanes in combination with a smart chip cards recorded ID code, chip cards corresponding to the captured image. The system uses a computer store image statistics and price, Statistical reporting helps sales managers secure parking in the parking fee fraud.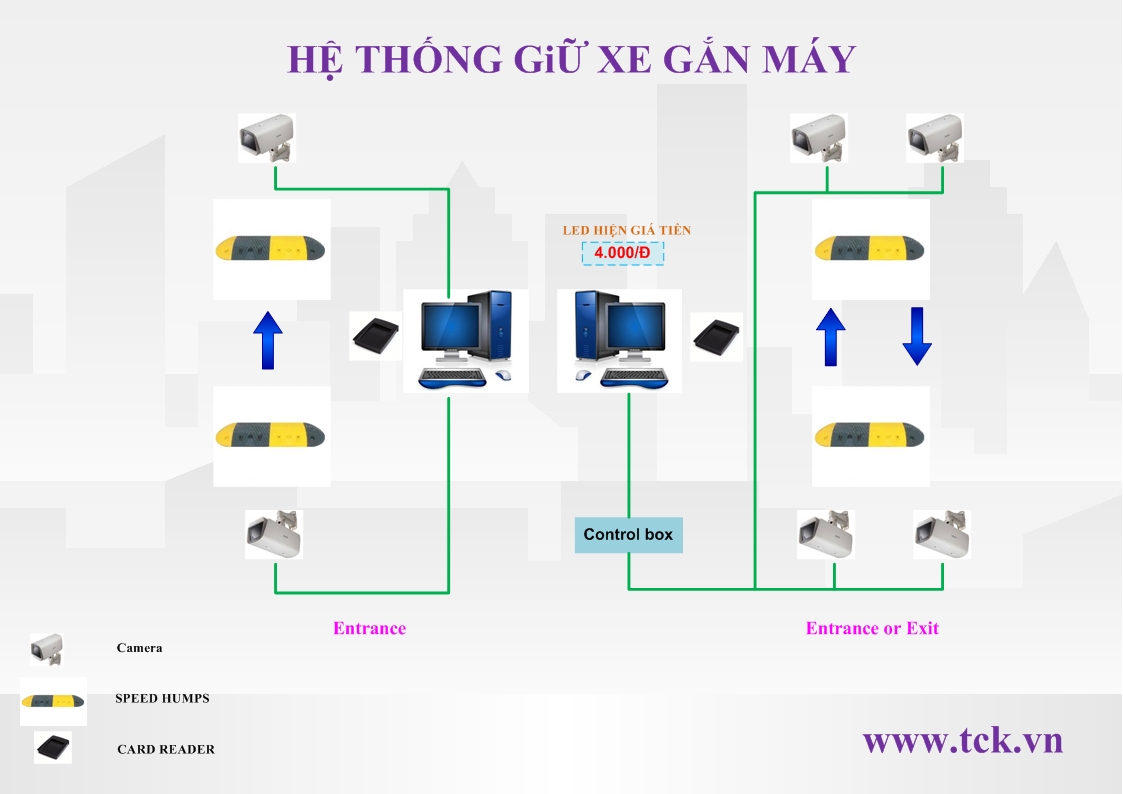 Hệ thống máy giữ xe thông minh được Cty TCK phát triển chạy hoàn toàn ổn định thống kê doanh thu chính xác. Number plate recognition technology, intelligent motorcycle parking operations faster avoid parking congestion. Parking management software centralized management TCKPARKING statistical reports for all the parking system are located any place with an internet connection.
Với tòa nhà building hệ thống máy giữ xe thông minh TCK được xây dựng trên một hệ thống máy chủ đảm bảo dữ liệu hoạt động đồng bộ. Connect the electronic notification LED panel gaps remaining in the beach car detailing each vehicle. The system automatically allocates and announcement card monitoring automobile parking location.
 
 
 
LIÊN HỆ TRỰC TIẾP TƯ VẤN LẮP ĐẶT:
Bình Luận